Walk Forward Pro can now use and display enumerated input variables in the user interface. This can make setting up your walk forward analysis a much easier, quicker, and also a more reliable process.
Using enumeration data: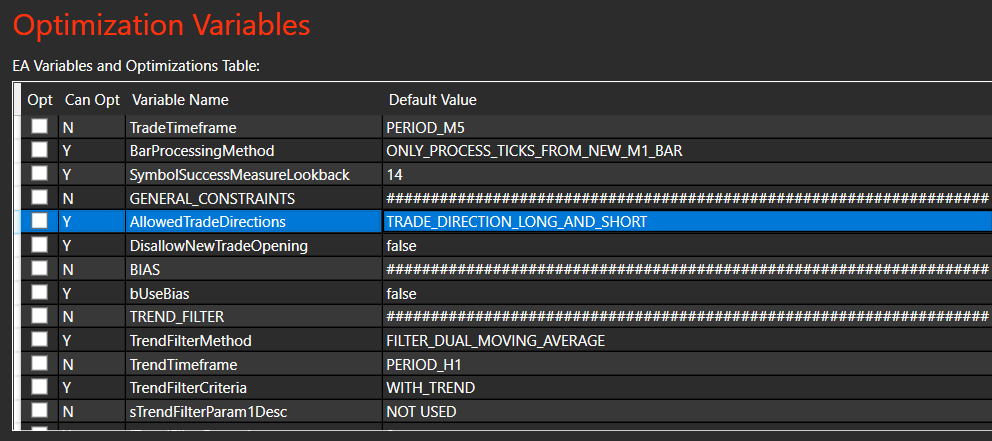 Without enumeration data: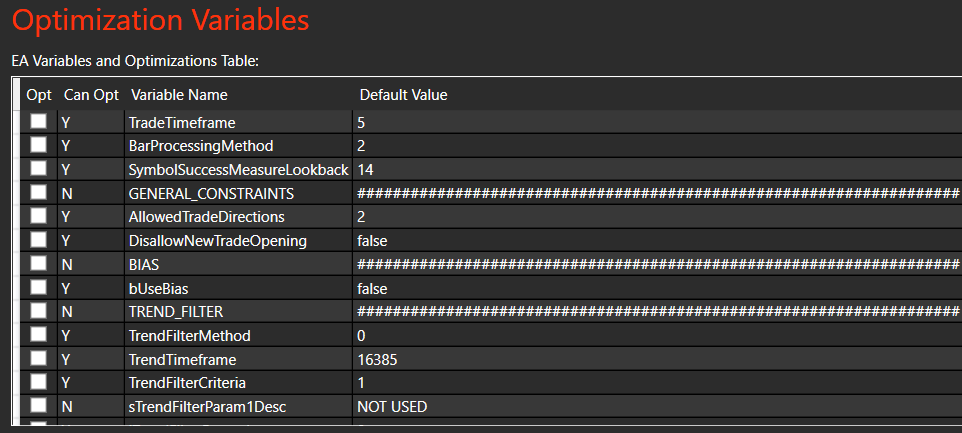 Improvement when cancelling an optimization
Previously when a user requested to cancel an optimization, Walk Forward Pro would inform the user they needed to wait until the current MetaTrader phase had completed. This is no longer the case. The optimization in Walk Forward Pro will stop immediately.