Mark past tests as 'Favorites'
Ever wanted to highlight a particular test so that it is easy to find in the future? Maybe it produced really good results, or contains something of particular significance. Well now you can. Simply select the test(s) that you want to highlight and mark them as favorites.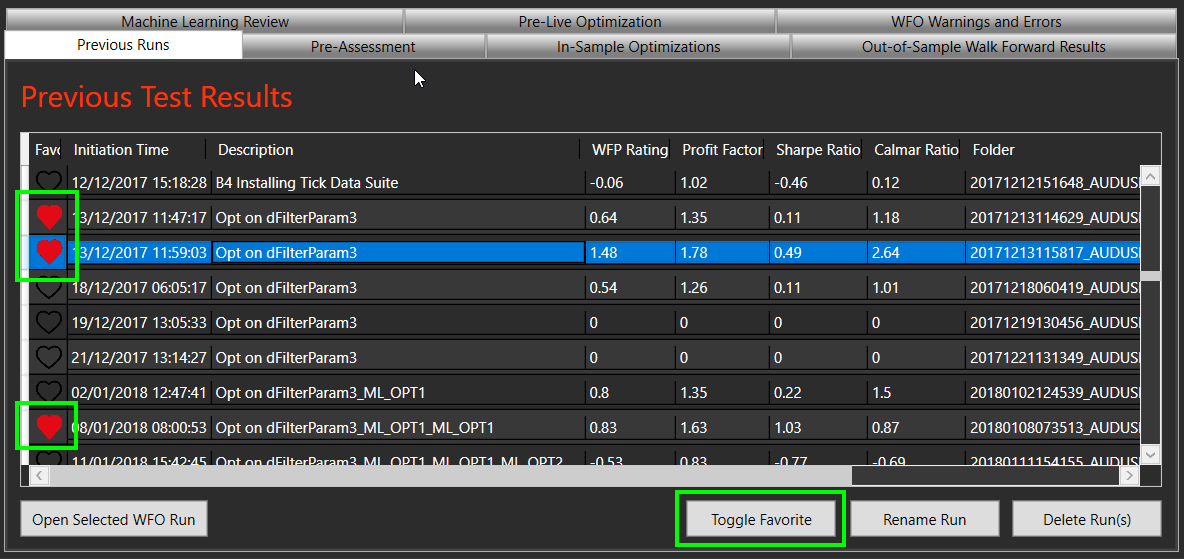 Ability to change / extend a test description
Following the completion of a test, users will often wish to change the descriptive notes on the test to be more meaningful, and might want to save a verbal description of the effectiveness of the test. It is now possible to change the test 'description' field which will help users to manage past tests better and find them again in the future.