Extracting alpha from financial markets driven by
Artificial Intelligence

Specialists in algorithmic trading for over a decade,
'Trade Like A Machine' now incorporates Machine Learning models into its trading strategies, helping to deliver greater edge and underpin future success.

STRIVING TO
TRADE LIKE A MACHINE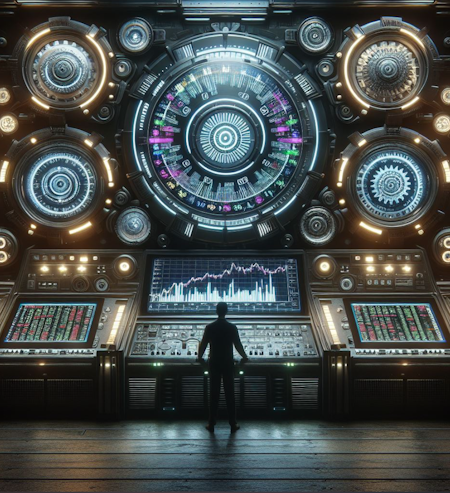 THE VISION
To exploit financial market edge using artificial intelligence, driving growth in our own and third-party capital, whilst maintaining ethical, sustainable, and philanthropic principles.
THE METHODOLOGY
At Trade Like A Machine, we're passionate about quantitative, automated trading. Our algorithms utilize financial data, price action patterns, and artificial intelligence to trade the markets, scanning for high-probability setups, and taking action as appropriate.
Continual
Improvement

A philosophy of continual improvement to identify aspects of our algorithms that can be enhanced and refined, taking into account changes in market dynamics and behavior.

Technology
Exploitation

A strong focus on using technologies that are fit for purpose and most appropriate for the task at hand. Identifying technological advancements that will improve performance, the most recent being the incorporation of AI to help our algos adapt to changing market dynamics.

Data
Analysis

Everything we do is driven by data, backed up by robust analysis and interpretation. Statistical approaches incorporating Bayesian techniques, augmented by Artificial Intelligence underpin our strategies.
We give a proportion of our profits from performance fees to Unicef (United Nations Children's Fund). This helps to fund projects providing humanitarian and developmental aid to children worldwide.

We ensure that the running of Trade Like A Machine is better than carbon neutral by offsetting 3x the CO2 we generate. We do this by paying Ecologi to plant trees and fund CO2 offsetting projects. See our forest so far.
Subscribe to our newsletter
By subscribing you are giving your consent to send you emails in accordance with our privacy policy
We are passionate about algorithmic trading, and about helping other algorithmic traders reach their full potential.
We help traders to develop robust trading systems that deliver results in live accounts.
June 12, 2018
---
May 19, 2018
Built in Yorkshire, UK
Proudly serving Europe and the World